The House of Representatives has given President Buhari 48 hours to address the nation over the spate of killings in the country. This was part of the resolutions reached by lawmakers in the House when the matter came up during plenary yesterday Thursday, April 11th.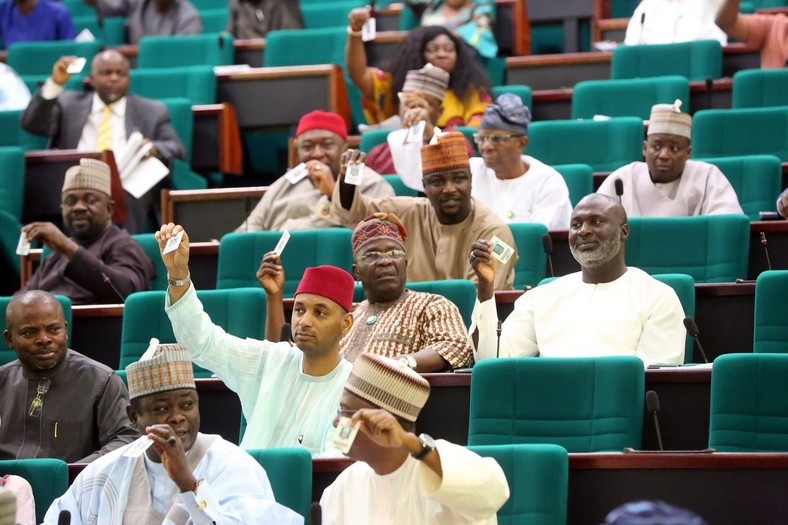 The lawmakers who were disturbed by the increasing spate of killings in the nation, unanimously agreed that the President should address them and the nation regarding the attacks on communities in Benue, Zamfara, Kaduna, and other states where many people were killed and several others displaced. The lawmakers also demanded for the President to brief the nation on the alleged inability of his administration to declare the "killer herdsmen" as terrorists.
They dediced that if President Buhari fails to respond to the request, they alongside other Nigerians, would conclude that he and his administration were incapable of permanently curtailing the incessant killing of innocent Nigerians. They also agreed that the failure to address the nation would mean that the President and his administration have failed in their primary constitutional responsibility of ensuring the security and welfare of the citizens.
The House resolved to constitute an ad-hoc committee to interface with the Presidency regarding the request. The committee, according to it, will also engage the Minister of Defence, Chief of Defence Staff, and service chief among others, in a public hearing to find permanent solutions to the killings.
According to Punch, some of the explanation the president has to make include: "His inability and the inability of his administration since inception to declare the killer herdsmen as terrorists to enable commensurate action against them by the Armed Forces.
"The inability of the of the Armed Forces under his watch to stop the recurring death of scores of innocent Nigerians annually from systemic attacks by killer herdsmen and alleged bandits, and the gradual occupation of the affected communities by these herdsmen despite countless assurances and statements by him, promising to stop these attacks."
As well as "The inability of NEMA under his watch to immediately provide relief materials and rehabilitation of affected communities in line with their statutory mandate, in spite of the N10bn he announced had been provided in this regard and what immediate intervention his administration intends to provide to affected communities and how soon.
You'll recall that Zamfara and Kaduna have been under series of attack recently leading to loss of lives and properties in the states.
The lawmakers, however, concluded that if the president fails to respond to their queries, they'll conclude that that "he and his administration are incapable of permanently curtailing the incessant killing of innocent Nigerians by killer herdsmen and the occupation of their land, and have failed in their primary, constitutional responsibility of ensuring the security and welfare of the citizens of Nigeria."